As we approach Apple's now-annual September product release cycle, the rumor drums are beating louder than ever for a new Apple TV. "Unnamed sources" more regularly make the news, spilling supposed "inside" knowledge pertaining to product details and release dates for an upcoming Apple TV. Are Apple employees truly leaking info to the press on a regular basis? (unlikely) Or are web publications, struggling to compete with one another, simply passing off educated guessing as informed news? (more likely) Regardless, it's time to separate the wheat from the chaff and gather up the hard facts on the top five expected features for the new Apple TV!
1. Apple TV App Store
Developers combing through beta releases for the upcoming iOS 9 software are finding clues to a software developer kit (SDK) which would allow developers to create apps for the Apple TV. While no one has any solid evidence as to what kind of apps we can expect (games seems a logical addition), it's a pretty safe bet we'll see an App Store as a major feature for the next Apple TV update.
2. Siri
Despite a total lack of evidence, there has been tons of speculation over the last few years about Apple including support for Siri voice commands for the new Apple TV. Considering how much Apple is integrating Siri into it's other iOS devices, I do believe this is a natural assumption to make, though it will be interesting to see how thorough Apple may implement this supposed Siri functionality. Will it be limited to simple voice search for movie or app titles, or will we be able to apply a bit of logic to our commands? ie: "Show me a list of all movies featuring Scarlett Johansson."
3. Faster Processor / More Storage
This "feature" is a no brainer; I can't think of, or even imagine an Apple product update that didn't include a processor upgrade. The most common prediction is that the next Apple TV will receive an "A8" processor, similar to that currently found in the iPhone 6. There's no evidence to support this whatsoever, but if Apple does make gaming a tentpole feature for the new Apple TV, then they will need to include a powerful processor to entice game developers to the platform.
4. Apple Music
Apple's own website states that it's new music streaming service, Apple Music, will be coming to the Apple TV this Fall. I think it's safe to count this feature as "confirmed." (However, since Apple Music is just barely out of the gate, I don't believe we should expect any big Apple TV-specific features to be introduced.)
5. New Apple TV remote
As reported earlier, evidence appearing in developer software has been pointing towards a new Apple TV remote with expanded features and capabilities. Look for bluetooth connectivity and a trackpad with integrated Touch ID or Force Touch functionality.
Other notable items of mention include Homekit integration (which is already rolling out for ATV 3 and above) and increased storage capacity (to facilitate downloading of apps and games).
Expectations are that Apple will announce the long-awaited Apple TV 4 (along with new iPhone models) during it's annual fall product announcement event in September.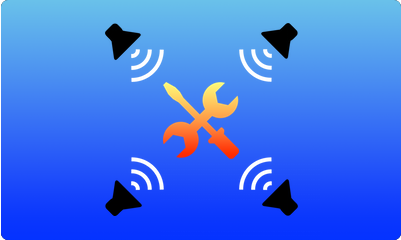 Sponsored by Surround Speaker Check app for tvOS and the new Apple TV. Is your Apple TV ready for surround sound? Search for "Surround Speaker Check" today in the new Apple TV App Store!