News and rumors site appleinsider.com today reports on a several patent filings directly related to the implementation of biometric sensors as a means to detect and configure individual user profiles for a device. Specifically discussed are the possibilities of Apple including their Touch ID fingerprint technology on an Apple TV remote.
Mikey Campbell theorizes how such a system could make lives easier for parents wishing to protect their children from watching mature content:
Current Apple products, including Apple TV, have parental controls built in, but these settings must be toggled on and off with a passcode. By implementing fingerprint sensing, the system could be provisioned to restrict children from watching mature content without express biometric authorization from an adult.
It should be noted that just because Apple files a claim with the patent office, doesn't mean they will actually ship a fingerprint-enabled remote in the near future. Companies like Apple file patents on a regular basis as a means to protect potential future assets.
Although the applications seem useful, personally I'm not convinced Apple will find adding a dedicated biometric scanner to a remote control worthy the extra cost in hardware and development. It might make sense if such a feature could be incorporated into the much-more-likely-to-appear track pad interface, but I suspect Apple would prefer to debut such breakthrough technology on their flagship iPhone product. So until we see Touch ID start appearing on the Apple Watch or iPhone touch screen, I just don't see fingerprint sensing making it's way to the Apple TV Remote anytime soon.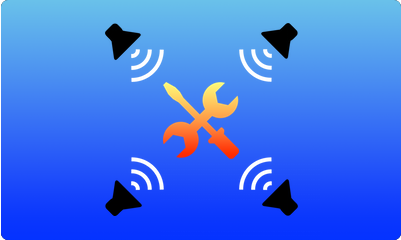 Sponsored by Surround Speaker Check app for tvOS and the new Apple TV. Is your Apple TV ready for surround sound? Search for "Surround Speaker Check" today in the new Apple TV App Store!