Perhaps one of the more overlooked features revealed on the product spec page for the new Apple TV is that set-top box includes support for Dolby Digital Plus, an audio format allowing HD-quality audio for movies and TV shows. Dolby Digital Plus offers a number of improvements including support for a wider range of data rates (32kbit/s to 6144kbit/s), increased channel count (offering up to 7.1 channels), and the ability to provide an increased number of alternate audio programs (up to eight separate 5.1 channel streams per program).
High-Def Audio
While the original incarnation of the Dolby Digital format has a maximum bitrate of 640 kilobits per second for audio material, Dolby Digital Plus can stream audio at a rate of up to 6.144 Megabits per second, effectively bringing the audio quality of Apple TV content on par with that previously only found on Blu-ray discs. Hard-core audiophiles will also be happy to hear Dolby Digital Plus boosts the maximum audio resolution from 16 to 24 bits per sample.
Dolby Digital Plus is great news for Apple TV fans who enjoy watching movies and TV shows in surround sound audio!
The lack of fanfare regarding the addition of Dolby Digital Plus likely stems from the fact that Apple may still be in the process of updating it's vast library of movies and TV shows to support the new format. Or perhaps it's because the perceptible amount of improved sound quality is not always noticeable, and can vary from program-to-program. Dialogue and ambient foley, for example, generally don't require a lot of bandwidth to achieve accurate sound reproduction. However, soundtracks rich in music and surround production will receive significant and noticeable benefits from the improved audio format.
The addition of Dolby Digital Plus is great news for Apple TV fans who enjoy watching movies and TV shows in surround sound audio! It means we can finally enjoy the highest-quality audio embedded in content provided by popular media distributors like Netflix and HBO. And although Apple's own iTunes content currently remains encoded with the older Dolby Digital variant, it's reasonable to assume iTunes will include support for Dolby Digital Plus soundtracks in the near future. I'll keep an ear out for any news and update you as soon as I hear more!


Dolby and the double-D symbol are registered trademarks of Dolby Laboratories.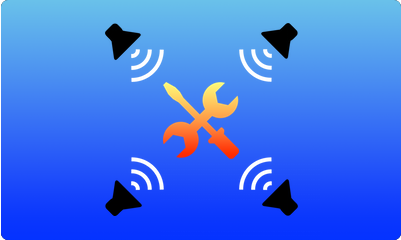 Sponsored by Surround Speaker Check app for tvOS and the new Apple TV. Is your Apple TV ready for surround sound? Search for "Surround Speaker Check" today in the new Apple TV App Store!