Apple today announced their brand new Apple TV, redesigned with a focus on apps, enhanced Siri functionality, and an innovative new hardware remote control.
It's All About the Apps
Apple's product webpage for the new Apple TV says it all: "The future of television ...is all about the apps." While apps have existed on set-top boxes and smart TVs for a couple years now, Apple plans to move beyond the current crop of TV-channel-style apps by introducing a dedicated App Store, where users will be able to download a wide variety of apps, similar in experience to that found on current iOS iPhones and iPads. A quick perusal of Apple's updated website for the Apple TV reveals a strong emphasis being placed particularly on gaming apps. (And rightly so, given the giga-success of the game category on mobile iOS.) However, Apple also today released the operating system software, dubbed tvOS, to it's developers, fueling what will sure to be a wide range of apps helping transform the living room into an interactive experience we have even yet to imagine!
"We believe the future of television is apps" -Tim Cook
Siri Remote
Apple's new Siri Remote features a touch screen for swipe-style navigation as well as a dedicated Siri button which enables the remote to accept a variety of intuitive voice commands, thanks to a pair of on-board microphones. Via the Siri Remote, the new Apple TV is capable of recognizing a surprisingly diverse range of commands, ranging from content-specific search queries to more interactive instructions such as: "Fast-forward two minutes", "What did he just say", and "Launch Apple Music". Additionally, the remote is internally equipped with an accelerometer and gyroscope, allowing it to function as a Wii-style, motion-sensing game controller. On-board Bluetooth 4.0 wireless technology also means you can use the remote from anywhere in the room — no line of sight "pointing" required. (Yay!)
A few more highlights gleaned from today's Apple TV announcement:
Features powerful A8 processor chip
A rechargeable battery in the Siri Remote provides months of battery life on a single charge. (Remote is charged via standard iPhone-style Lightning connector)
Apple Music is now on Apple TV
Redesigned, customizable home screen
The Apple TV will support 3rd-party game controllers
Pricing and Availability
Apple says the new Apple TV will be available "at the end of October", with pricing starting at $149 for a 32GB model and $199 for a 64GB model.
We'll dig a little deeper into the new Apple TV in the coming days after we take some time to digest all of today's jaw-dropping announcements. Stay tuned!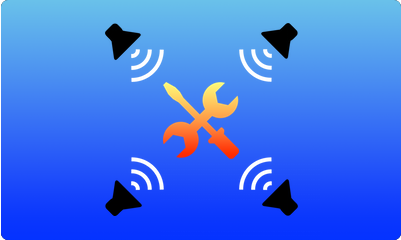 Sponsored by Surround Speaker Check app for tvOS and the new Apple TV. Is your Apple TV ready for surround sound? Search for "Surround Speaker Check" today in the new Apple TV App Store!