In the next few posts here on AppleTVToday.com, we'll break down some of the cool new features we can expect to see on the new Apple TV when it's released later this fall. First up: The all-new, Apple TV Home screen!
A New Face
Perhaps the most visibly obvious feature of the new Apple TV update is the redesigned Home screen. The dark, subdued tones we've all become accustomed to have been replaced with a light, translucent theme that welcomes the user to explore, search and interact with the on-screen apps and content. This overdue change in appearance borrows heavily on current mobile iOS appearance, no doubt serving to help create a sense of familiarity for users running the similarly-styled iOS 8 on their iPhones and iPads.
More Customization
While users have previously been able to re-arrange and hide apps located in the lower area of the screen, the top row of apps has, up-until-now, has been reserved for Apple-branded apps only. With the new Apple TV, Apple now allows users to customize the top row of the Home screen with their own pick of favorites, or most heavily-used apps.
3D-style App Icons
When a user selects an Apple TV app on screen, the icon is now highlighted by a stunning 3D-like "parallax" effect which helps make the selected icon stand out much more clearly for the user. Such graphic effects not only make for attractive eye-candy, but also work to help emphasize selected items to a user who may, in all likelihood, be seated 8 to 10 feet or more away from the TV screen!
As a long-time Apple TV user, I have to say I'm really digging the new look of the Home screen, and can't wait to see it up close and in action on our living room TV!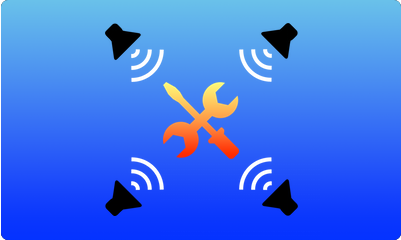 Sponsored by Surround Speaker Check app for tvOS and the new Apple TV. Is your Apple TV ready for surround sound? Search for "Surround Speaker Check" today in the new Apple TV App Store!