In "Future of Apple TV Part 1: Rebirth of the Gaming Console", I argued the case that in order for Apple TV to achieve widespread success, Apple needs to move beyond a "mobile mindset" and take on the console game industry. In Part 2 of this series, we move beyond gaming to take a look at video entertainment, and how Apple can maintain it's dominance as a media distributor in an era where YouTube rules and video streaming hardware and services abound.
Chasing the puck?
In the age of YouTube stars and "cord-cutting," it's baffling to hear ongoing reports of how Apple continues to pursue content deals in hopes of procuring a subscription-based TV service. Other than the possibility of slightly cheaper pricing (though remember consumers still have to factor in internet access fees on top of any net-based subscription service), I struggle to imagine how such a model might supplant the antiquated cable-subscription service many folks are trying to escape. More importantly, where does this leave the up-and-coming generation of potential Apple consumers? If the content consumption of today's teens is any indication, the network dramas, sit-coms, and reality TV shows which currently populate the majority of TV channel packages are fast becoming an obsolete form of entertainment. The current reality is, aside from the occasional movie and hit TV show, today's teens and young adults largely thrive on YouTube stars and Instagram videos delivering niche content, tailored specifically (often daily!) to their individual topics of interest. Mix in real-time social networking, and you start to realize a major paradigm shift in the realm of media consumption is already well underway.
Apple Music to the Rescue
Apple recently announced the upcoming release of two original shows, Planet of the Apps and Carpool Karaoke, both of which are reportedly destined for Apple's monthly subscription Apple Music service. While I'm not a fan of TV reality shows myself, I am encouraged to hear Apple is exploring producing original content built specifically for Apple Music, as opposed to say, attempting to build their own brand of a Netflix-style aggregation service. $10 a month for all-you-can-eat music and video should tempt even the most frugal Apple customer! My personal wish list would be for Apple to deliver down-to-earth, artist-related content. I'm thinking more along the lines of the old VH1 Behind the Music-style series, MTV Cribs, or documentaries following artists in the recording studio or living life out on the road. (I really am looking forward to checking out Carpool Karaoke, though!) An abundance of Apple-exclusive, quality programming would go a long ways to getting folks to consider Apple TV as a viewing option when crashing on the couch after work!
Apple TV 5: Hardware tweaks, 4K support?
Hardware changes to an Apple TV 5 should largely cater towards the aforementioned gaming system capabilities. For Apple to mount a serious challenge to console gaming, an Apple TV 5 "Gaming Edition" would need the fastest CPU and graphic chips Apple can delivery (in addition to a larger storage capacity). This would no doubt result in a more expensive unit, so Apple would be wise to maintain a cheaper, basic Apple TV model for those customers not interested in serious gaming. And in regards to a higher 4K screen resolution, there is little evidence out there to indicate the general public cares that much about 4K. In my opinion, it's just another gimmick pushed out by TV manufacturers as a means to maintain profit margins (see: 3D TV, curved screens, etc.). So although Apple will likely include 4K support for compatibility with newer TV models, I don't believe that 4K as a feature will actually make a significant impact on improving Apple TV sales or the overall tvOS experience.
Final thoughts: Apple TV in 2017 and beyond
Without a public release of sales figures, it's hard to gauge specifically what kind of success Apple may or may not be truly achieving with the Apple TV. A recent report, however, indicates Apple TV sales could indeed be slipping as cheaper streaming solutions steadily encroach upon Apple's turf in the living room. To recapture attention and marketshare (as well as maintain customer interest in the Apple ecosystem as a whole), Apple needs to make some hard decisions on how to approach the Apple TV in the coming months. Should Apple retreat in feature set in order to compete in pricing? Obviously the gist of this article implies that Apple needs to literally step up it's game by offering an Apple TV with performance and game titles on par with traditional PC and console-style systems. Go big or go home, right? By going "big" on it's commitment to Apple TV, I truly believe Apple would not only revolutionize the multi-billion dollar PC and console gaming industry, but would even bring a similar level of success and excitement enjoyed by iPhone and iOS to Apple TV and it's tvOS platform. —Jeff Perrin
Jeff Perrin is author of Surround Speaker Check, a popular utility app for tvOS and the Apple TV. You can read about Jeff's other adventures with Apple TV apps at www.jeffperrinmusic.com.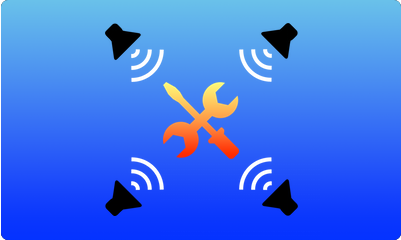 Sponsored by Surround Speaker Check app for tvOS and the new Apple TV. Is your Apple TV ready for surround sound? Search for "Surround Speaker Check" today in the new Apple TV App Store!