Apple's recent hire of former head of Amazon Fire TV unit Timothy Twerdahl have many folks in the media speculating that Apple TV is being primed for a refresh. The common assumption is that Twerdahl's hire is a move to free up Apple TV exec Pete Distad to help ramp up content deals in an effort to shore-up Apple's foothold in the consumer living room. But are "content deals" alone the solution? And how about those rumors about Apple adding support for 4K video? In this two-part series, I take an honest, hard look at what changes would be needed to propel Apple TV to widespread success on a scale enjoyed by the iPhone.
iPhone ≠ TV
Make no mistake, Apple TV is a truly innovative product with great potential. The Siri remote, along with the tvOS operating system and it's ingenious user interface are quintessential examples of the Apple innovation which brought us past hits like the iMac, iPhone, and iPad. Nevertheless, there's been a steady uptick in reports as to how success in the living room continues to evade Apple. The reason for slow growth in this area likely rests in Apple's continued use of the iPhone platform as the be-all and end-all model for a living room TV experience. Unfortunately for this approach, in real world application, the why and how people interact with their iPhones and their TV sets are two wholly different use cases. As a result, many apps find little practical use among TV users, and one particularly concerning complaint I see popping up in various online forums accuses the Apple TV of offering little more over cheaper competing hardware solutions.
Apple TV Apps - It's all about the games!
Almost two years ago, well before the release of the Apple TV 4, I predicted on my personal blog how large scale adoption of the Apple TV would largely be dependent on Apple capitalizing on it's dominance of mobile gaming and taking on the console gaming market. A long time gamer myself (Atari 2600 though PS4), I knew that, aside from watching movies and TV shows, the next most popular usage for the big screen was playing video games! I even boasted to my younger brother, an avid gamer on the Playstation platform, that Apple TV would soon spell the end of the console system and it's frustratingly slow process for purchasing, installing, and updating disc-based video games. (I had long nick-named my PS3 the "Sony WaitStation"). Initially holding off on a 4th-gen gaming system myself, I anxiously awaited Apple to dispatch it's user-friendly iOS App Store model to the Apple TV platform and brilliantly up-end the console gaming industry, just as it had previously done to great success with music distribution (via iTunes) and mobile gaming (via iPhone). On the official release date of the Apple TV 4, however, I was completely floored at how little effort was placed on gaming, for what was supposed to be Apple's revolutionary TV entertainment system. Where's the Apple gaming controller? Where are the A-list titles and game developers?? I couldn't believe it. Apple had passed up a perfect window of opportunity to swoop in on a console industry in mid-transition between generational hardware, instead choosing to coast through on the assumption that past success with the iPhone would carry over to the TV experience.
Why Apple TV 5 absolutely needs to take on console gaming
To Apple's credit, casual game downloads is by far the largest, most successful aspect of the iOS App Store. However, casual gaming typically means mobile gaming. And mobile games don't necessarily benefit from a big screen remotely situated across the room. It's a telling tale how, despite the enormous surge of success in mobile gaming, gamers are not only keeping PC game houses and console manufacturers in business for the foreseeable future, but sales for console and PC games are projected to continue to rise through 2017 and beyond. As such, for Apple to justify premium hardware in the living room, they need a serious gaming platform capable of keeping up with, if not surpassing traditional console systems. (And it goes without saying there would need to be a hit software franchise or two on board at launch!) This "Gaming Edition" Apple TV would not only serve to set Apple TV firmly apart in function from competing streaming hardware and smart TV solutions, but more importantly, help attract a larger, younger audience to the Apple TV platform and iOS ecosystem. And this last aspect is especially crucial to Apple's continued success in the future! As the father of a teenage daughter, I can attest to the fact that the paths travelled by Apple and it's next generation of consumers are currently headed in an oblique trajectory. Which leads me to part 2 of this article… In pursuing network content deals, is Apple "chasing the puck"? To be continued in Future of Apple TV Part 2: Internet Killed the TV Bundle.
Jeff Perrin is author of Surround Speaker Check, a popular utility app for tvOS and the Apple TV. You can read about Jeff's other adventures with Apple TV apps at www.jeffperrinmusic.com.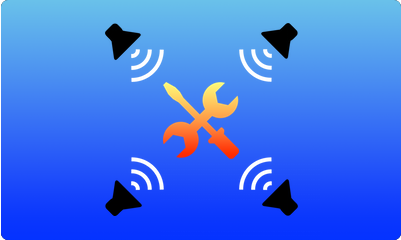 Sponsored by Surround Speaker Check app for tvOS and the new Apple TV. Is your Apple TV ready for surround sound? Search for "Surround Speaker Check" today in the new Apple TV App Store!