Sleek in design and deceptively simple, many folk are unaware the Apple TV remote is capable of issuing far more commands beyond the obvious play, pause and menu functions. To view all the available commands for the Apple TV, you need to look no further than Apple's own website for a clear, comprehensive guide for the using the Apple TV remote. Visit Using your Apple remote for Apple TV at: https://support.apple.com/en-us/HT200131
Many of the commands are fairly intuitive and easy to remember once you've used them once or twice. Some you may never use, while other button combinations control essential Apple TV functionality. Here are my top three picks for the most useful "hidden" Apple TV remote commands:
Restart the Apple TV: press the menu and pause buttons together and hold them down for six seconds. (The light on the front of the Apple TV will start blinking rapidly once you've held the button long enough.) A device reboot like this often helps solve connectivity issues, such as when an iTunes movie rental refuses to download.

Return to the home screen: Hold the menu button down for approximately three seconds. This is useful for when you've navigated three layers deep into an app and want to quickly jump back to the Apple TV home screen.

Hide an icon on the home screen: While on the Apple TV Home screen, highlight the app icon you wish to hide and then hold the Select button down for at least two seconds. When the icon starts jiggling, press the Play/Pause button. This is a great combo for cord-cutters wishing to hide all those "cable subscription required" apps that keep littering up our Apple TV home screen!
Having problems with your remote? You can find even more documentation for the Apple TV remote on the Apple TV support page.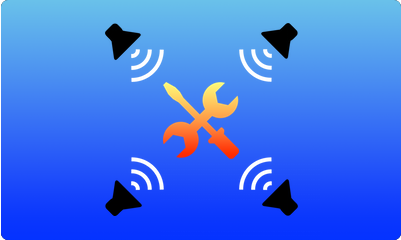 Sponsored by Surround Speaker Check app for tvOS and the new Apple TV. Is your Apple TV ready for surround sound? Search for "Surround Speaker Check" today in the new Apple TV App Store!