Apple today began taking online orders for the new Apple TV. Curiously, the company is employing a 'soft launch' approach to the initial product rollout, withholding the usual fanfare of official press release, front page announcement or television commercials. The Apple TV webpage remains essentially unchanged from the product announcement well over a month ago, the only difference being a substitution of "coming soon" monikers with the small blue "Buy" button on the top right corner of the product webpage.
With orders scheduled to arrive to customer "later this week", it's anybody's guess as to when or if Apple will hold an official launch party for the new Apple TV. Personally, I suspect the lack of noticeable P.R. is merely the calm before the storm; a coming hurricane of marketing effort, if-you-will, strategically designed to make the new Apple TV THE hot product to buy during the upcoming holiday season. We'll see...
Nevertheless, those in the know can place an order for the new Apple TV right now, with a choice of two configurations; a 32GB model for $149, and a 64GB version for $199.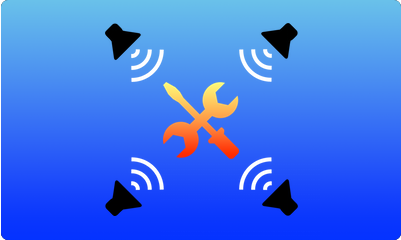 Sponsored by Surround Speaker Check app for tvOS and the new Apple TV. Is your Apple TV ready for surround sound? Search for "Surround Speaker Check" today in the new Apple TV App Store!