Less than a week out from Apple's annual iPhone and fall product event, Apple rumor sites appear to be zeroing in on the details of a long-awaited, much anticipated Apple TV model update. While it's impossible to ascertain whether any of these reported information leaks from Apple are actually real or not, historically we usually learn after-the-fact that at least one story hits the mark pretty close to the bulls-eye. So for review, here are a few of the latest rumor headlines making the rounds, with commentary.
From Buzzfeed:
The price sounds nice. Perhaps a little too good to be real, however. I believe a "game-capable" Apple TV will likely be priced more along the lines of an iPod Touch, at least. (The 16GB base model iPod sells for $199.)
From 9to5Mac:
Apple TV 4: Gaming and Siri will be major focuses, expect Bluetooth game controllers + enhanced wireless
As I previously speculated, it only makes sense that Apple will continue to integrate Siri into it's entire iOS line, Apple TV included. And Bluetooth will of course be used for game controllers. (What else would controllers use? Wires?) The real question is whether Apple will supply a dedicated gaming remote, or leave that up to third-party developers. More about the possible new remote here.
Also from 9to5Mac:
Apple TV refresh said to offer 16GB option, no 4K support this time around
16GB sounds a little paltry for storage, especially considering the size of many popular iOS games. For example, this week's top iOS game, Lara Croft GO, weighs in at over 400MB. This makes me think we may see storage options for 32 or 64GB Apple TV models, just like with all other iOS devices with access to an app store. As for 4K (Ultra HD) video, read this post to learn why we won't see 4K video on the Apple TV anytime soon.
From iMore:
Marketing purposes aside, producing entertainment media content has never been part of Apple's business model. And if Apple does succeed in up-ending the cable industry with their upcoming rumored streaming model, being the gatekeeper for video content AND the required hardware would most certainly put Apple in the crosshairs of the federal trade commission for possible antitrust violation. Let's file this rumor in the "very unlikely" column, for now.
And again from 9to5Mac, who apparently must have hidden cameras placed throughout Apple headquarters in Cupertino:
Apple TV 4 hardware revealed: A8 chip, black remote, 8/16GB storage, same ports, no 4K
Again, the storage specs seem a bit sparse for a machine which, properly positioned, could easily take over the console gaming industry. (iOS has already pwned the mobile gaming industry!) However, in terms of processing power, an A8 processor placed in an Apple TV would have access to wall-fed electricity, allowing the chip to run wide open at it's full potential, unbridled from any power-conserving measures required of those used in battery-driven iPhones or iPads.
Who's to tell which rumors are accurate and which ones are false? Apple will! Next Wednesday during it's fall keynote presentation. In the meantime, you can read about my Top 5 Expected Features for the Apple TV and how I imagine the new Apple TV App Store will look.
Apple will stream the keynote for the event on Wednesday, September 9th, starting at 10 a.m., PDT.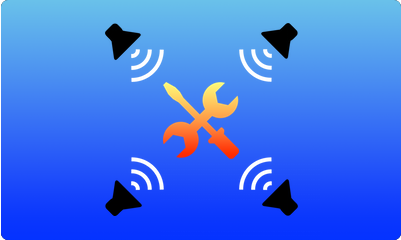 Sponsored by Surround Speaker Check app for tvOS and the new Apple TV. Is your Apple TV ready for surround sound? Search for "Surround Speaker Check" today in the new Apple TV App Store!